The last of the generic-looking Tropicana cartons are almost gone. If you didn't get any, don't worry. They're not like baseball cards with errors. They won't increase in value over time.
Many different takes on Tropicana's mistake from:
Fast Company

The New York Times (need free registration)

Peter Merholz

David Wertheimer

And a different take by Todd Wasserman at BrandWeek.
Some say that it looked too generic. Some say that making the carton look like a store brand communicated value. Some say they couldn't find their favorite type among many (no pulp, with Calcium and Vitamin D – see below).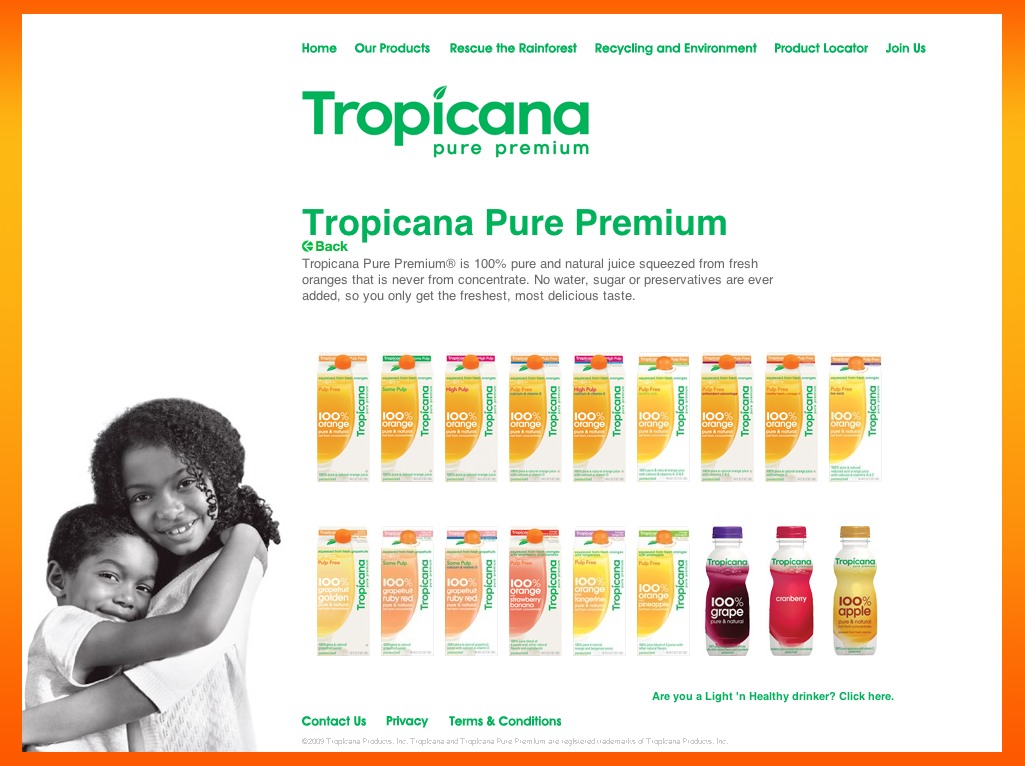 Now that Tropicana has relented and brought back the old carton design, what do you think?